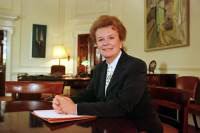 Ah've aye been wurkin claess an ah still believe in ra simple things in life, ye ken.
---
Sign the Helen Liddell Guestbook


View the Helen Liddell Guestbook
---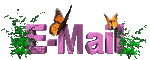 ---

This page has been visited
times.

---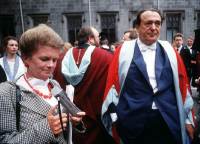 Home

---

Canavan sees Liddell as Labour's Thatcher
By SEVERIN CARRELL
HELEN Liddell, the Scottish Office Minister, was yesterday warned by Dennis Canavan, the rebel Labour MP, not to become a new Labour version of Margaret Thatcher.

Mr Canavan faces expulsion from the Labour Party today for announcing his intention to hand in his nomination papers to stand as an independent in the elections for the Scottish parliament in May.

The MP for Falkirk West said he would submit the official forms today at Falkirk's Municipal Buildings.

At Commons question time, Mr Canavan, who was rejected from Labour's approved list of candidates for Holyrood, taunted Mrs Liddell. He said: "If you survive the plot to try to stop you from becoming Secretary of State for Scotland, will you please remember that it is not the job of politicians to tell teachers how to teach?

"So will you please not give in to the temptation to go strutting around Scotland, hectoring and handbagging Scottish teachers like some new Labour version of Margaret Thatcher?"

He told Mrs Liddell, who seems likely to replace Donald Dewar as Scottish Secretary should he become First Minister of the Scottish parliament, that many parents, teachers and students were looking forward to the new parliament anda new Scottish education minister.

Mr Canavan, an opponent of the Government's decision to make first year undergraduates pay £1,000 a year towards tuition fees, said he hoped the new minister's priorities would not be determined by "the political establishment in this place which imposed tuition fees and which scrapped student grants even for students from low-income families".

Mrs Liddell said she had visited Mr Canavan's constituency to break the ground for thefirst of five new schools that were going into the town "as a result of the investment of this Government".

She said: "I look forward to the future education minister in the Scottish parliament continuing the work that this Government has begun, work thathas seen £40 million go toyour Falkirk Further Education College."

Mrs Liddell added: "I am totally confident that a new Labour education minister in the Scottish parliament will continue the work of this Government in raising standards and quality in Scotland's schools to make Scottish education one of the best in the world again and an education system based on the needs of our pupils."

Officials in Mr Canavan's constituency party resigned when he was rejected for the approved candidates list despite the widespread support of local party members.