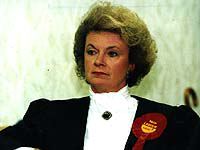 Like Mrs Thatcher, Mrs Liddell is famous for her U-turns.
In the Monklands by-election she first supported Monklands District Council then ditched them when they became a liability to her.
---
Sign the Helen Liddell Guestbook


View the Helen Liddell Guestbook
---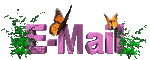 ---

This page has been visited
times.

---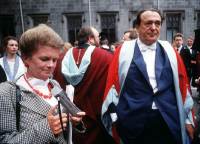 Home

---
The Election Truimphs
We have been doing a little research and have just discovered that none other than a certain Mrs Helen Liddell was a Labour candidate for Fife East in - wait for it - the October 1974 general election. In that election Labour secured an overall majority. However, for poor little Nell, the humiliation and shame of being rejected by the electorate with a mere 17 % of the vote was such that she didn't dare show her face in a parliamentary election for another 20 years.

Our heroine first entered parliament in 1994, succeeding the late John Smith, leader of the Labour Party, who had obtained a 15,712 majority over the Scottish National Party in 1992. Although Mrs Liddell came close to losing the by-election, in the massive Labour landslide of 1997 Little Nell came within exactly 300 votes of Mr Smith's 1992 majority.
General election: Fife East, 10 th October 1974
| Candidate | Party / Pension Fund | Votes | % Votes |
| --- | --- | --- | --- |
| Sir John Gilmour | Conservative and Unionist Party | 16,116 | 38.7 % |
| James Braid | Scottish National Party | 13,202 | 31.7 % |
| Missus Helen Liddell | Labour | 7,040 | 16.9 % |
| D. Docherty | Liberal Party | 5,247 | 12.6 % |
| Conservative hold | Conservative majority | 2,914 | 7.0 % |
By-election: Monklands East, 30 th June 1994
| Candidate | Party / Pension Fund | Votes | % Votes |
| --- | --- | --- | --- |
| Missus Helen Liddell | Labour / Monster Raving Maxwell Party | 16,960 | 49.8 % |
| Missus Kay Ullrich | Scottish National Party | 15,320 | 44.9 % |
| Stephen Gallagher | Liberal Democrat | 878 | 2.6 % |
| Missus Susan Bell | Conservative and Unionist Party | 799 | 2.3 % |
| Mzzzzzz Ali Bremner | Network against the Criminal Justice Bill | 69 | 0.2 % |
| Duncan Patterson | Natural Law Party | 58 | 0.2 % |
| Labour hold | Labour majority | 1,640 | 4.9 % |
General Election: Airdrie & Shotts, 1 st May 1997
| Candidate | Party / Pension Fund | Votes | % Votes |
| --- | --- | --- | --- |
| Missus Helen Liddell | Labour / Monster Raving Maxwell Party | 25,460 | 61.8 % |
| Cooncillur Keith Robertson | Scottish National Party | 10,048 | 24.4 % |
| Doctor Nicholas Brook | Conservative and Unionist Party | 3,660 | 8.9 % |
| Richard Wolsely | Liberal Democrat | 1,719 | 4.2 % |
| Crawford Semple | Referendum Party | 294 | 0.7 % |
| Labour hold | Labour majority | 15,412 | 37.4 % |
Scottish Election: Airdrie & Shotts, 6 th May 1999
Hey haud on a wee minute! Whit's this? She's no staunin? Weel, Jings Help ma Bawb!

Yes, the nasty rumours are true. Despite mouthing off continually about the Scottish Parliament, Little Nell isn't interested enough to stand herself. Never mind, we'll let you know how her replacement does. Watch this space:
| Candidate | Party / Pension Fund | Votes | % Votes |
| --- | --- | --- | --- |
| Mzzzzz Karen Whitefield | New Labour / Same Old Tories | 18,338 | 55.2 % |
| Gil 'What's My Name Again?' Paterson | Scottish National Party | 9,353 | 28.2 % |
| The Right Silly Patrick Ross-Taylor | Conservative and Unionist Party | 3,177 | 9.6 % |
| Ra Revurunt David Miller | Liberal Democrats | 2,345 | 7.1 % |
| Labour hold | Labour majority | 8,985 | 17.0 % |