Mrs Liddell enjoys an extremely close relationship with the Prime Minister
'Do you think Cherie suspects?'
'Take your hand off my knee and keep smiling!'.

---
Sign the Helen Liddell Guestbook


View the Helen Liddell Guestbook
---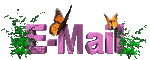 ---

This page has been visited
times.

---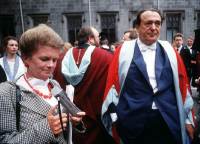 Home

---
The Guardian
But boring standardisation is very popular. The Scottish secretary Helen Liddell, for example, has an official site (www.scottishsecretary.gov.uk), that tells us: "In her spare time, Mrs Liddell enjoys cooking, hill-walking, music and writing."

Which makes her sound as interesting as a drawerful of congealed porridge.

Thank heavens, then, for the unofficial fan website (www.members.tripod.com), which tells us "all about Scotland's answer to Mrs Thatcher":

"She is worth every single penny of the £77,000 salary which she is paid at taxpayers' expense. But Helen Liddell is not just a hard-working politician. She has also found the time to bring up two children and write a racy novel whose intellectual content is only surpassed by truly great litterature like whot Barbara Cartland wrotes. Not only that, she was also chief gopher and hatchett woman for the dearly departed and sorely lamented Saint Robert de Maxwell. And if all that wasn't enough, Mrs Liddell is by far the most glamorous doll in British politics since Baroness Thatcher was put out to pasture. [sic]"
September 17, 2002


Tom Shields
---