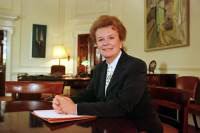 Ah've aye been wurkin claess an ah still believe in ra simple things in life, ye ken.
---
Sign the Helen Liddell Guestbook


View the Helen Liddell Guestbook
---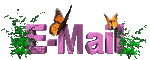 ---

This page has been visited
times.

---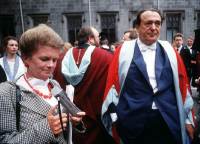 Home

---

Truckers accuse Liddell of not listening to their fears
LORRY drivers criticised the Government for failing to listen to their concerns yesterday, as they brought traffic chaos to central London as part of their campaign against increased fuel taxes.

A convoy of 800 lorries descended on London, but did not cause as much disruption as expected – congestion was confined to a small area of the West End after truckers timed their protest to miss the morning rush hour.

Helen Liddell, the transport minister, nevertheless condemned hauliers for causing "inconvenience and delay to innocent motorists".

The Road Haulage Association, which organised the protest, accused Mrs Liddell of not listening to its calls for relief from taxes which it says are driving hauliers out of business.

The shadow transport secretary John Redwood, who met some of the protesters at Westminster, called on the Government to "listen and change its policy".

Steve Williams, the RHA organiser, said he had been very pleased with the turn-out, which included three or four hauliers from Scotland. "We have no argument with the British public. Our argument is with the Government. If there is no response from the Government then further action will be planned," he said.

A delegation of drivers handed in a submission at 10 Downing Street while other truckers lobbied MPs at the Commons.

Earlier lorry driver demonstrations against rises in fuel prices and road tax in the last budget prompted the Government to set up a road haulage industry forum. But the RHA regarded a meeting last week as a failure, and staged yesterday's demonstration.

Mrs Liddell said: " We can only address their concerns by talking to them, which is why the Government set up the road haulage forum. These are complex issues with no quick fixes and to suggest otherwise is to delude the public. We need to work with the industry to establish the true facts, bearing in mind that many business costs are lower in the UK than elsewhere in Europe. We want dialogue, not disruption."

Mr Redwood said: "It is grossly unfair that the Government is taxing British lorries off the road only to see foreign ones take their place and avoid any British taxes."