Why did you call this press conference, sweetie?
To tell them you're fired! Ha ha ha!
---
Sign the Helen Liddell Guestbook


View the Helen Liddell Guestbook
---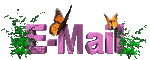 ---

This page has been visited

times.

---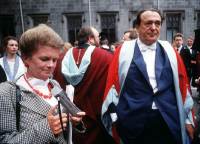 Home

---
Unlucky Liddell finds more misfortune
CATHERINE MacLEOD, Chief Political Correspondent in
HELEN Liddell must be the unluckiest politician in Scotland. Only a year ago her star was very much in the ascendant. She was in the Treasury, enjoying herself, well regarded and righting the wrongs, as she saw it, of 20 years of laissez faire Tory policies.
She wanted to stay there, and fought to stay until only an hour before her shift to the Scottish Office was made public. From that moment on, her political fortunes changed.
Her role, to take charge of the party organisation along with the education brief, was criticised from day one. Why, asked her opponents, should the taxpayer meet Mrs Liddell's wages if she was working for the Labour Party? Teachers did not like her hectoring ways and, with little support from her Scottish Office colleagues, she was more or less hung out to dry.
But it was the campaign for the Scottish Parliamentary elections that brought the greatest opprobrium. She was criticised and undermined by her political colleagues, and John Reid overtook her to head the new Scotland Office.
As a consolation, Tony Blair gave her the transport brief with a seat, but not a vote, in the Cabinet. - July 29 1999