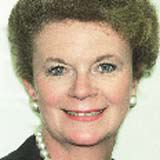 Never mind Helen of Troy
As well as being a busy part-time politician, Mrs Liddell is also a glamorous gal as this soft focus piccy of the Little Tease proves.


---
Sign the Helen Liddell Guestbook


View the Helen Liddell Guestbook
---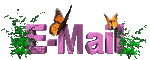 ---

This page has been visited
times.

---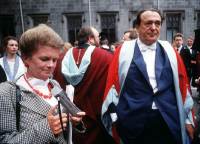 Home

---
The Fan Club in the Press
The Herald
Just three days after the champagne party for the official launch of the Unofficial Helen Liddell Fan Pages on Tuesday 4 th August 1998, they were featured in the Herald.
Tom Shields Diary: 7 th August 1998
The Sun
The Fan Pages were also featured on page 3 of the Sun

It's Helen Liddell the net pin-up: 13 th March 1999
Thanks to Fraser for the Sun article.
The Guardian
In September 2002, Stuart Jeffries declared that he was unimpressed with MPs in cyberspace. His article included a review of Little Nel's Fan pages, rating it as better than most MP's sites.

Online, off target: 17 th September 2002